Corfu
Corfu - The Greek Green Island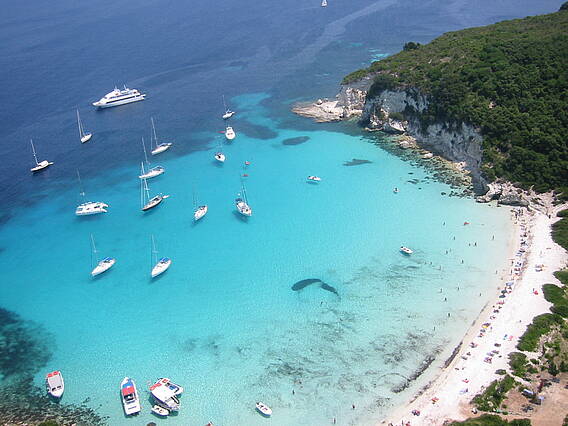 The Greek island of Corfu is the second largest and most northern one of the seven major Ionian islands. It is placed on the map about the height of the Italian boot heel and therefore very influenced by the Italian culture.
What to do on Corfu
The lush vegetation of Greece has given Corfu the name "The Green Island". While the north part of Corfu presents itself as mountainous with species-rich vegetation, the south is covered with plenty of olive trees. But Corfu has even more to offer for both beach vacationers, snorkelers and water sports fans!
What to eat
Corfu has many culinary specialties to offer. Here are some our favorites: A special air-dried salami, "Noumboulo" - smoked lung roast, produced only in Corfu, "Sykomaida" a very lovely fig specialty, "Sofrito" local meat specialty whtich is typical for Corfu Island and of course kumquats. Wines of local production are for example "Mos'chato", "Petrokorintho" and "Skopelitis". Those who like to eat on the beach will feel at home here: Acharvi, Roda, Arilla, Boukari and Petriti invite every one to enjoy their food in the sun.