Service on Board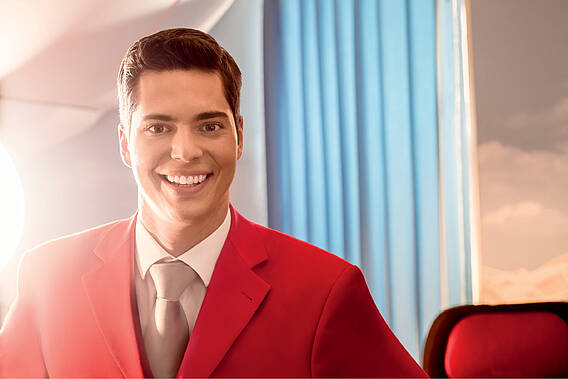 DO & CO board service on Austrian Holidays flights
| Flight time | Selected beverages and drinks | Food service |
| --- | --- | --- |
| On all Austrian Holidays flights | Wine, beer, coffee, tea, soft drinks, sparkling wine | Warm panini sandwich |
We are happy to serve you hot panini sandwiches on your flight.
On board we also offer a complimentary selection of wine, beer and soft drinks. In order to start your holiday off right we are also pleased to offer you a glass of frizzante sparkling wine.
Also, time flies on board when reading through our selection of online newspapers.
Special meals
No matter if you require special meals for health reasons or religious beliefs, Austrian Holidays offer the right kind of meal for you.
For flights lasting 2:20 h (and longer) we offer selection of 7 different special meals, which can be booked in advance, free of charge in Economy Class on all short and medium-haul flights.
For more information, please refer to our special meal section .