Sports Equipment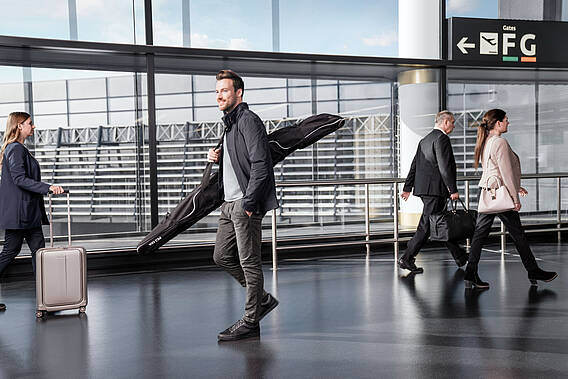 Applicable rates for sports equipment
Assorted sports equipment
Price per leg
Golf equipment
EUR 40,- per piece up to 32 kg (70 lbs.)
Scuba diving equipment
EUR 55,- two pieces of luggage one way up to 32 kg (70 lbs.) taken together in one luggage. For example 1 bag containing one empty tank bottle, 1 bag containing diving accessories, e.g. diving mask, snorkel, fins, wetsuit, BCD-jacket, lamp (in accordance with Dangerous Goods Regulations)
Surf board & kite board
EUR 55,- per piece up to 32 kg (70 lbs.)
Wind surfing equipment
EUR 90,- two pieces of luggage one way up to 32 kg (70 lbs.) taken together in one luggage.
Bicycle
EUR 55,- per piece up to 32kg (70 lbs.)
Hang gliding Equipment
EUR 55,- per piece up to 32kg (70 lbs.)
Bulk undefinded SMALL:

Sports or special equipment not included in any of the above listed categories

EUR 55,- per piece up to 32kg (70 lbs.)
Bulk undefinded BIG:

Sports or special equipment not included in any of the above listed categories

EUR 90,- per piece up to 32kg (70 lbs.)
The rates quoted are applicable per leg (trip segment), baggage and passenger.
A ticket service fee will be charged in case of payment at the airport. Charges may vary, depending on the airport of departure. For departures from Austria a service charge of EUR 15, - per service and leg is applicable.
Please understand that we can only transport a limited number of diving equipment on our flights.
Exceptions and special rules
Reservation and Booking
Please note that sport equipment must always be registered 48h before departure in order to check eligibility due to aircraft capacity restrictions.
For the required registration, please contact: