Seat Reservation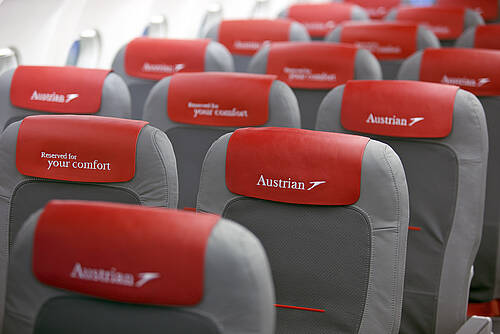 Austrian Holidays passengers can reserve their favorite seat by the window, at the aisle or in the first row for their next flight to their dream destination.
The seat reservation is available either at the time of booking or until 48 hours prior to departure with a valid credit card via Seat Reservation .
Seating category
The following three seating categories are available:
| Seating category | Characteristics | Price per leg |
| --- | --- | --- |
| Standard seat | Standard | EUR 12,- |
| Preferred seat | Row 1-3 | EUR 17,- |
| Extra-large seat | more leg room, adjustable backrest | EUR 25,- |
The rates quoted are applicable per leg (trip segment) and passenger.
Exceptions and special regulations
Advanced seat reservations for children under the age of 2 years are free of charge.
Pregnant women, passengers with small children or animals, passengers under 16 years of age and passengers who do not understand instructions in English or German are not permitted to sit in a row with an emergency exit.