Bari
Secrets of archeology and mythology.

The beautiful metropolitan city of Bari in the Italian region of Puglia is one of the most important harbour cities on the Adriatic coast. Famous for its beautiful landmark, the ancient Barium, which dates back to the Roman Empire, attracts visitors from all over the world.

Sights and landmarks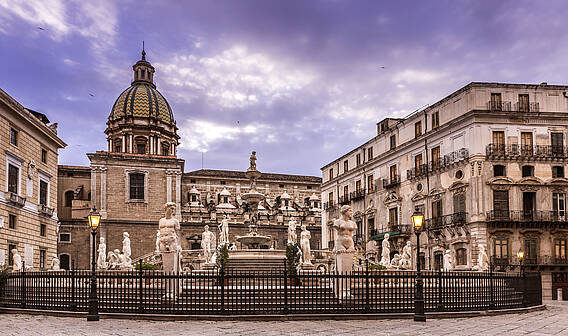 A wonderful way to explore the province of Bari, is to tour cathedrals and castles that dominate several places. In the ancient times Bari were famous for its crossroads of different cultures. A city in which two souls coexist: The old center is surrounded by a splendid city wall and consists of several streets that lead one through the considerable cultural heritage that melts together with today's Modernism.

If you walk along the Bari's old wall, you come to the great castle built by Frederick II of Swabia. The castle's large courtyard, is where performances and events take place. Another wonderful example of Romanesque-Apulian architecture is the Basilica of San Nicola, in which reiliquaries of the famous Saints.
Kitchen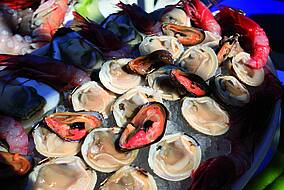 The kitchen is influenced by different fish specialities and directly connected to the local products and traditions of the country, i.e. orecchies, cavatelli and fricelli have the right shape and consistency to absorb vegetables, fish or meat sauces.

The virtuosity of local pastries and breads is reflected in the preparation of pizzas, focaccias, spiced taralli and the famous Altamura bread, protected by a local quality label. It tastes particularly good as a simple side dish with extra virgin olive oil and some of the famous Apulian vegetables.

Among the agricultural products worth mentioning are the Barattiere, a small fruit that is eaten raw with a salad, the sweet fruity grapes, the sweet Termite di Bitetto olives made with salt, vinegar, oil and spices.