Funchal/Madeira
The island with the green heart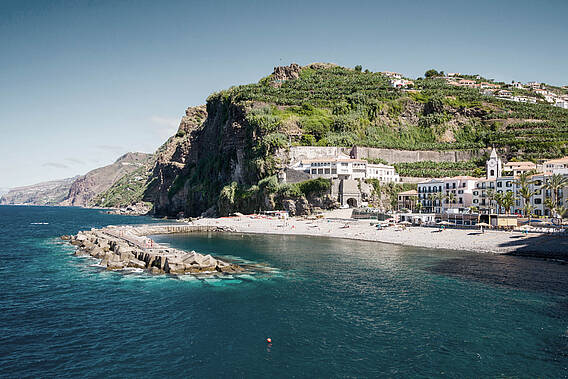 The Portuguese island of Madeira is widely known as "land of eternal spring". Thanks to the mild and pleasant climate, which is especially attractive for tourists in winter, the volcanic island has much to offer. The local landscape is very different from the mainland of Portugal and the neighboring Spanish islands.

The island owes its subtropical proportions to its aromatic fruits and an oasis of flowers, which are in full bloom throughout the year on Madeira. The island offers a variety of activities: In addition to hiking, snorkeling and diving - the sports par excellence on Madeira - there are also excellent conditions for other sports, such as: golf.
The golfpearl of the Atlantic Ocean
The island has three golf courses surrounded by an amazing and stunning scenery. All of the three golf courses provide ideal conditions for beginners as well as experienced golfers. Also a wide range of accommodation, restaurants and various leisure activities, as well as different spa facilities, which are close to the golf courses itself, make the holiday in Madeira unforgettable.
Hiking in the rocky northern part of the island
The 5 to 6-hour hiking tour to the green caldera "Caldeirão Verde" along the Levada is one of the most spectacular and most celebrated Levada walks in Madeira. The breathtaking views along the jungle-like vegetation of the nature park are among the most beautiful of the island.