Holidays Advent-Special: -50% on the 2nd person
To sweeten the waiting time check out our Advent Special!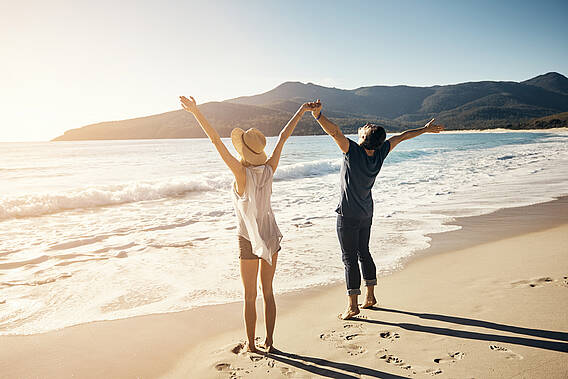 Despite the currently very challenging time, traveling is still possible! We would love to offer you the opportunity to do so and looking forward to sweetening-up the Advent-season a little.
-50% on the 2nd person incl. Children & Babies
Valid on the following Austrian Holidays destinations:
Greece: Karpathos, Corfu, Chania, Kefalonia, Heraklion, Skiathos, Santorini, Kos, Kalamta, Preveza, Zakynthos
Spain: Fuerteventura, Las Palmas, Mahon, Tenereffia,
Italy: Bari, Cagliari, Olbia, Lamezia Terme
Portugal: Funchal (from 30.01.2022)
Turkey: Dalaman
Bookable from Friday, 17.12. until Monday, 20.12.2021 directly through our website at

You will be directed to a possibly non-accessible site. Take care. Be careful.

www.austrian.com/holidays or in our Call Center +43 5 176 676 700 Monday - Friday 08.00 AM to 07.00 PM, Saturday and Sunday from 08.00 AM to 16.30 PM from Austria and abroad
Travel period: 17.12.2021.- 02.11.2022
Discount will be deducted automatically during the booking process
Your perfect gift
Make your loved ones smile this jolly season and find a perfect gift with an Austrian Holidays escape. No matter which dream destination you choose! Enigmatically, even as the days grow shorter, they become the longest of the year for everyone anxiously awaiting the twenty-fourth of December. Get your perfect gift now!
To get 50% discount on the 2nd person, simply go to austrian.com/holidays or call our Call Center at +43 5 176 676 700 - the discount will be deducted automatically during the booking process.
Inform yourself in advance